Welcome to Four Hearts Healthcare Solutions!
The care you need and the compassion you deserve.  Our hearts, plus yours!
Our Focus Is Helping The Entire Family Thrive
Four Hearts Home Health is here to assist seniors, the elderly, and adults with life-stage developmental and intellectual disabilities. We offer Private Duty Nursing care, Specialized care, Respite care, 24-hour live-in care, Companionship care, and Non-medical activities of daily living services, including meal preparation, assistance with bathing, dressing, toileting, light housekeeping, medication reminders, and non-emergent transportation.
Selecting the right homecare agency for a loved on e can be a difficult process. How do you choose? Allow us to give you a helping hand. We take the time to train and orient each caregiver and nurse to meet your every need, everyday. Regardless, whether it is personal care, companionship, nursing care, or short-term medicare-certified visits.
Home is where the heart should be
We open our hearts to all
We embrace change from our hearts
Available 24/7.

Care managers are on call for clients and their families

every day of the week including

nights and weekends.

Live-In Experts.

We specialize in around-the-clock care to help seniors,

adults

and other family members live well at home.

Clinicians.

We hire qualified Registered Nurse (RN), Licensed Practical Nurses (LPN), Physical Therapist, Speech Therapist, Occupational Therapist, and Social Workers 

Caregivers. We hire compassionate and caring home care aides. Our agency provides ongoing training and around-the-clock supervision
Balanced Care.

Our unique approach to care promotes a healthy mind, body, and spirit.
No Long-Term Contracts.

Use our services only as long as you're 100% satisfied.
Peace of Mind. 100% Client satisfaction guaranteed.
We build relationships and become a part of your family!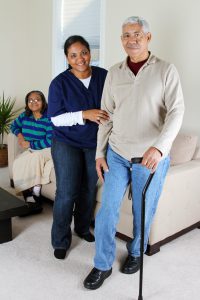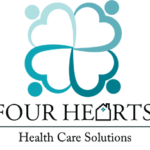 Agency Caregiver Compared to Independent Caregiver
When you compare who costs more,
keep liabilities in mind!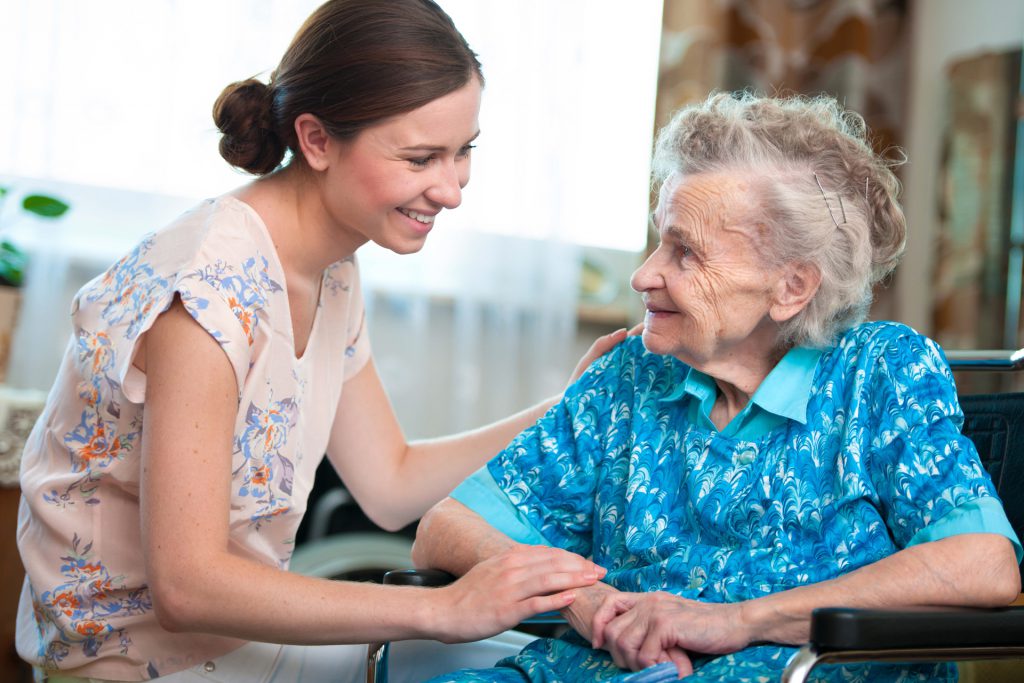 Independent Caregiver (You Hired)
Agency Caregiver
(Agency Hired)
Liability Issues When You Hire Your Caregiver
Your Liability
Without WC Insurance, you are liable for your injured caregiver's damages.
Even if you and the caregiver have an agreement that the caregiver won't sue you, that "agreement" is not legally liable for $10,000's or $100,000's – even if the injury was no your fault.
Legal advice from a Worker's Compensation Attorney is recommended.
Agency Liability
Agency Caregivers are covered by Worker's Compensation Insurance provided by the Agency.
The caregiver cannot make a claim against you or sue you for medical bills, loss of income, or pain & suffering damages.  WC insurance is the caregiver's exclusive remedy for those things – by law.
If you hire a caregiver directly as an "independent contractor" to save money, the caregiver is really an "employee."  That exposes you to all expenses, liabilities, and risks of having an employee.
Caregivers who work the hours you specify, follow your directions, and use your home and equipment (e.g., dishwasher, washer & dryer, vacuum, kitchen and household equipment) are legally your employees – not independent contractors.
If the caregiver is injured on the job (for example, a back injury that won't heal), who is liable?
Four Hearts Healthcare Solutions Is Insured and Bonded
We as an agency run state background checks on all hired Caregivers
We as an agency provide ongoing certified training on all hired Caregivers
We as an agency will assure quality care
We as an agency are complied with state rules and regulations
When it comes to you and/or your loved ones, always choose Quality Care over Cost
Our Home Health staff are trained to provide quality in-home skilled and non-skilled care for seniors and adults with physical or mental limitations who are in need of services to maintain their independence. Let the Health team at Four Hearts Health Care Solutions help improve your quality of life while in a familiar environment. We specialize in a wide range of services, from companionship to personal care, Home Health Medical Services, non-emergent transportation, housekeeping and grocery shopping services and more!
Four Hearts Healthcare staff are thoroughly screened, extensively trained, professional, and reliable.
Our services will allow you to receive the personal care you need and deserve, while preserving your dignity and maintaining a good quality of life
We offer personalized care packages to assist you or your loved ones with daily healthcare needs.
Covid 19: Mask and gloves are always required. Sanitizing the home is a must during each visit to ensure the client and caregiver may remain in a healthy environment. That means our clients come first and we are dedicated to helping them have a safe home life with independence, comfort and dignity. The quality care we provide will always be delivered with compassion and reliability.